Tea Leaves & Coffee Grinds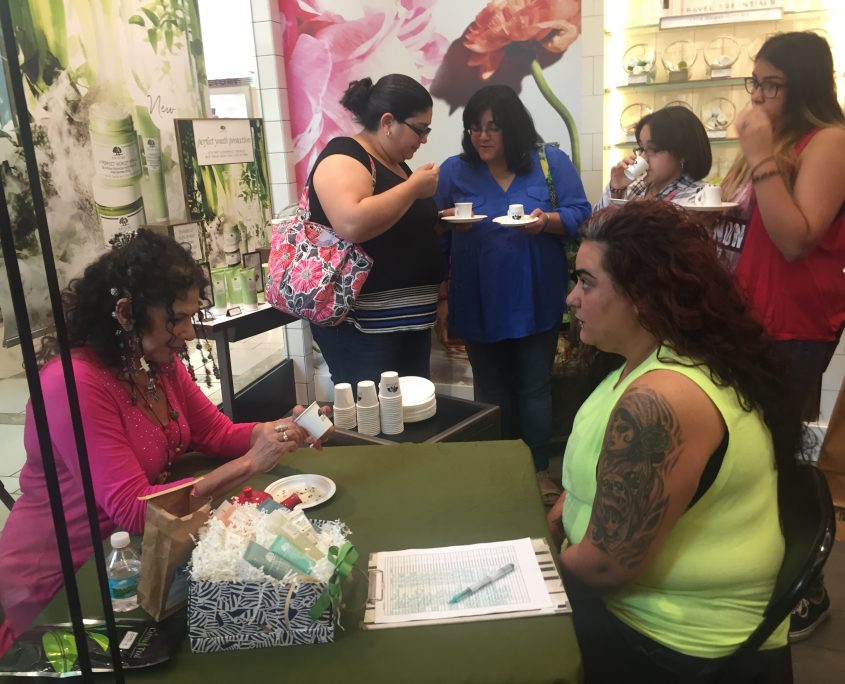 No two readings by two different psychics will ever be alike. Doesn't matter if it's reading tea leaves or coffee grinds. Each style of reading is open to the reader's sensitivities, experience, schooling, and interpretation. Likewise, there are no limitations to the number of ways people can be read, though when hired as party entertainment, Orlando psychic entertainer Natasha, The Psychic Lady prefers to always focus on the positive and throws in lots of humor.
How the Orlando psychic entertainer reads as party entertainment will differ from someone who is looking for an intense outline of life. When she was young, Natasha, The Psychic Lady, watched her aunts read auras, numerology, tea leaves and coffee grinds. She watched her grandmother and her aunts practice clairvoyancy. At the time, the Orlando psychic entertainer thought all families were like this: sharing their gifts in a non-professional manner. It wasn't until many years later that Natasha realized these were special women with unique and quite accurate abilities.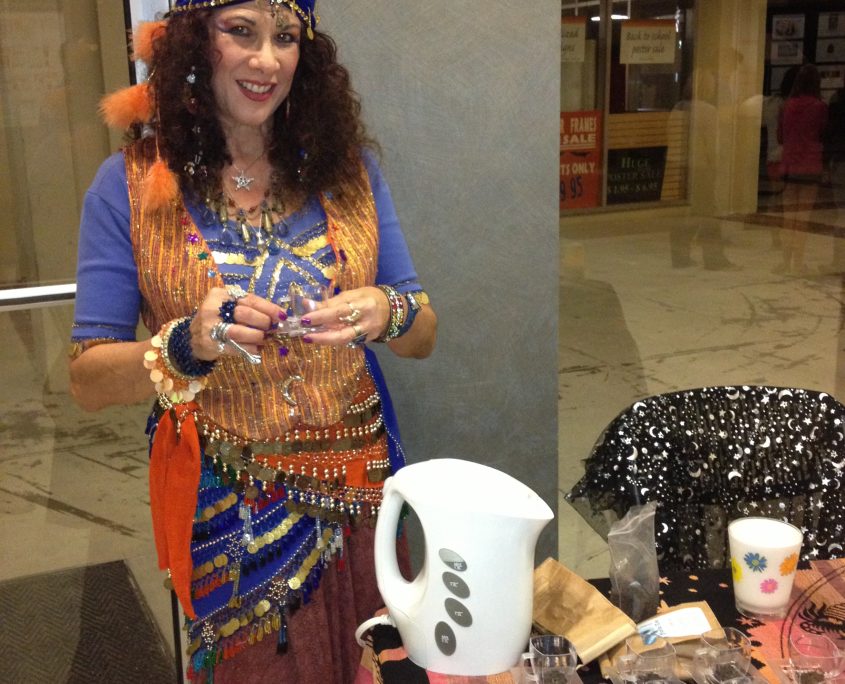 We've all seen the movies when the reader was peering into the bottom of a cup at tea leaves or coffee grinds. Natasha The Psychic Lady's first memories of her aunts resonate with watching them do just that. The procedure is much the same for both reading tea leaves or coffee grinds. An ancient art, these ritualistic readings are time consuming, likely spending about 15 minutes per person compared to the few minutes for other types of readings. Water must be kept hot, leaves or grounds must be seeped, white cups and saucers must be used, and the guest being read must first drink the brew down before being read. However, as often occurs in our short attention-spanned society, we want things done quickly. When requested, the Orlando psychic entertainer will reduce the ritual and offer a condensed "taste" of reading tea leaves or coffee grinds.