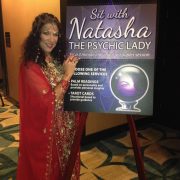 "You did a fantastic job! You were definitely the best part of the whole party. Everyone said you were dead on. A few people were blown away by things you said. You did great. I would not only recommend you, I'd strongly encourage people to hire you.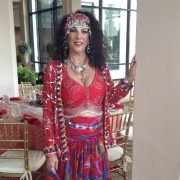 "A quick note to say thanks for working with us at the IHI convention this week. You did a tremendous job. Your enthusiastic, positive and entertaining presence increased our booth traffic and will certainly lead to additional sales! Thanks again,"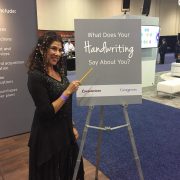 "The handwriting analysis was a BIG hit. So people were really amazed that you could tell so much about people just by their handwriting."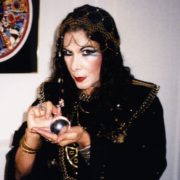 "Thank you for enlightening our sales meeting with your creative, positive, insightful performance! You instilled a lighthearted motivation in our entire office with your colorful, festive, and inspiring perception. Your insights were uncannily on target and provoked some thought and consideration in how we all approach our relationships and business contacts."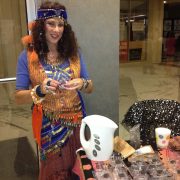 Natasha was a great hit at our corporate function! While some attendees were a bit shy at first, she was able to "work the room" and make everyone feel comfortable and excited to hear what she had to say. In fact, she had a line waiting at her private table all the way up to the end of the party – and then some. In terms of pre-party communications, Natasha was extremely professional, flexible and even willing to share ideas about decorations, costumes etc. It was a great pleasure working with Natasha and we will definitely be calling upon her in the future!
L
ooks like you found me
Welcome. You've taken your valuable time to find me. That makes you a creative event or party planner who is looking to provide your guests with a novel interactive experience. Some people call me a fortune teller, but as I believe I am offering the best in party entertainment designed to enlighten and amuse, not predict, I prefer being called a psychic who is an entertainer. Though listings may consider me an Orlando psychic, I actually work throughout the country, but particularly in the Central Florida vicinity. You may have been browsing the internet, unsure what type of entertainment would be appropriate for your special event,  and you spot psychics listed. Maybe you've even seen a palm reader or had a tarot reading at a function, yet this is your first opportunity to hire one. There are questions you should ask, from what type of readings can be done to how long do the readings take. Will the readings be positive, informative, and engaging? Will this reader enhance my event? How will the reader be attired? You have many questions, and I have years of experience from which to answer them. Even better, you can use the contact form to reach me directly to discuss your event.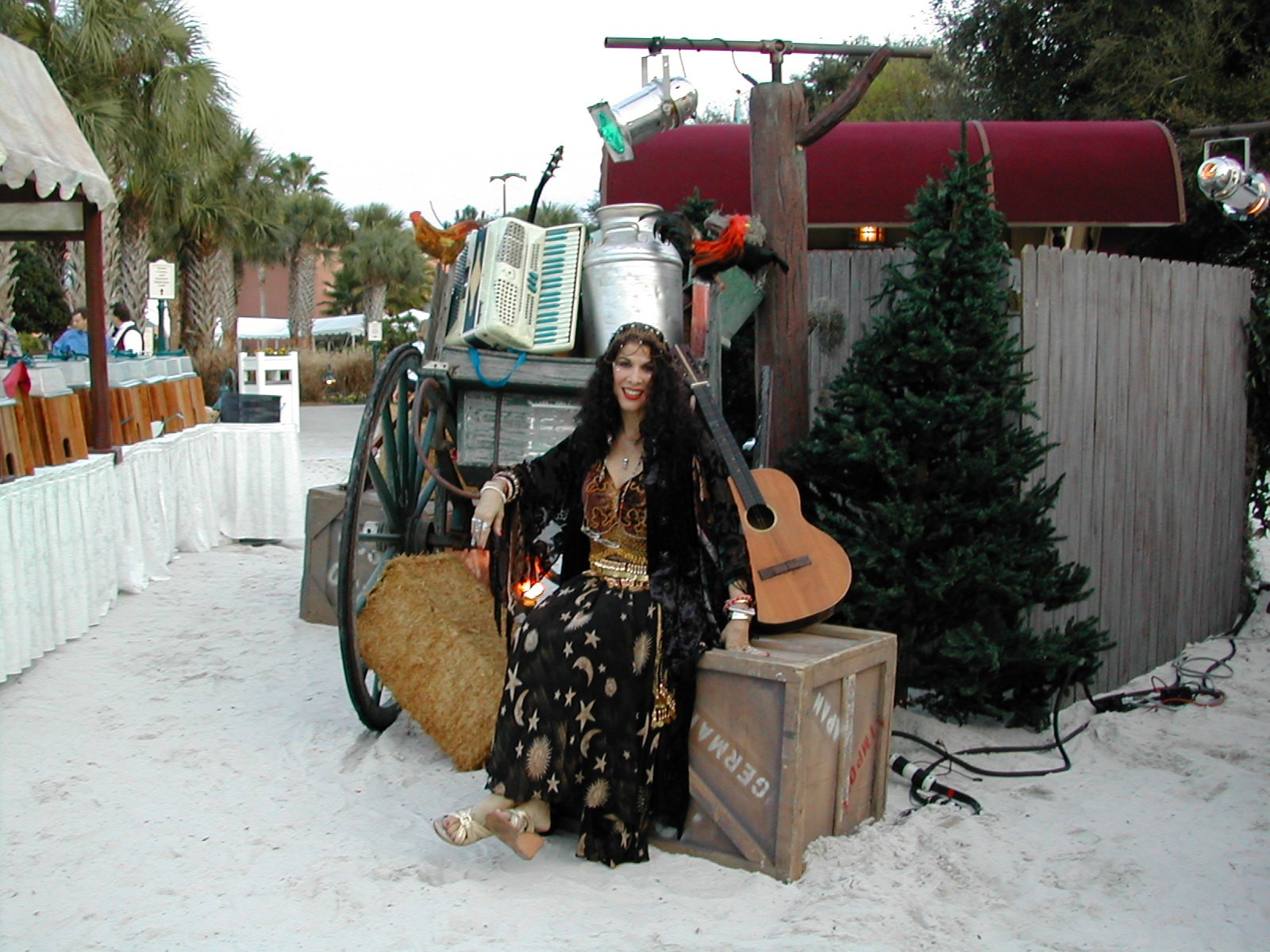 Again, I say welcome to my virtual world of party entertainment, where you can visit my services as a psychic entertainer as long as you like. Browse through photos of some of my costumes (even the web doesn't have a closet big enough to house all my themed costumes), explore the diverse ways I magically enhance your event with palm or tarot readings, or any of the other types of diverse readings I provide, peruse testimonials (unsolicited and glowing–what more could you ask for?), or simply satisfy your curiosity about just what exactly a psychic entertainer is.
I'd like your visit to my virtual world as an Orlando psychic who specializes in party entertainment to be cheery, warm, and enlightening. You may find the answers to your questions in my Frequently Asked Questions section. Don't hesitate to contact me if you don't see the answer (but do not expect a telephone reading as this is not part of my services). I consider myself positive, humorous, interactive, and accurate as a psychic entertainer (read fortune teller if you must!). More importantly, I am receptive to your vision and needs to make your event inspire WOW! reactions from your guests. Together, I "know" we can achieve the extraordinary!
Peace.