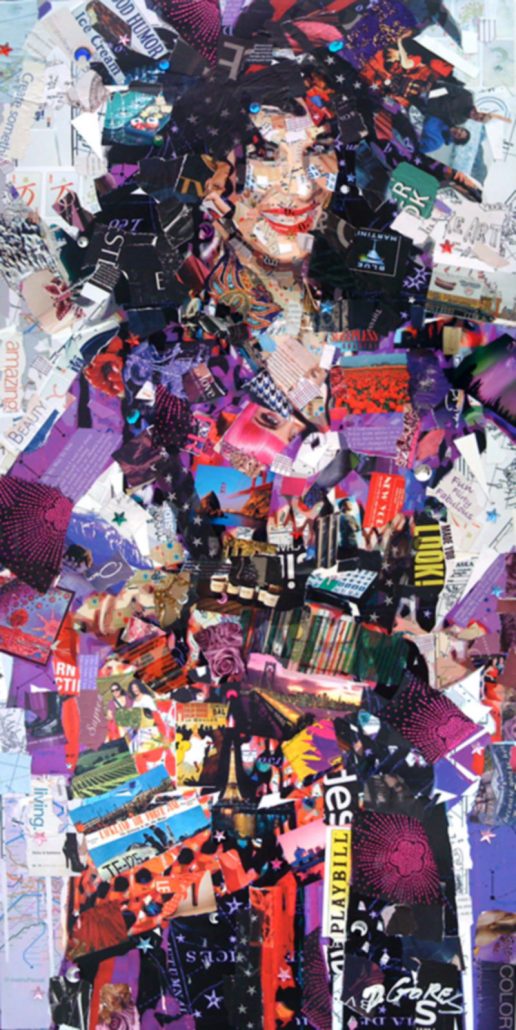 A

ssociations
Meeting Professionals International
Greater Orlando chapter and International Live Events Association, Orlando chapter
Some People Call Her The Gypsy Woman!
One of the questions Natasha, The Psychic Lady is invariably asked, is, "How did you discover you're psychic?" Her response is that "Everyone is. The only difference between you and me is that I'm open and receptive to it… and I owe all that to my family background." Her grandparents came from Poland, Romania, Austria and Hungary. As far as she knows, they were not nomadic gypsies, but they were positively free-spirits, willing to uproot their lives to move to America in the early 1920's. They brought with them culinary skills extraordinaire and a desire to be free from religious persecution.
Some of her early memories are of her aunts reading tea leaves, coffee grinds, and various types of tarot and playing cards. Natasha's grandmother on her father's side was telepathic with her aunts. She recalls one oft-told story of her paternal grandmother visioning some lost money and was able to convey the thought to one of her aunts who was on a trip and had misplaced her bag containing her wallet. On her mother's side, her grandmother would rub objects (psychometry) and receive messages that served as a guide. None of her family was a fortune teller by trade. They were all professional people who simply had "gifts." Natasha, The Psychic Lady accepted the fact that she knew "stuff" (such as who was on the phone as soon as it rang or that she could hear someone request a glass of water without them orally verbalizing), just as she accepted unconditionally that her attire preferences favor bohemian chic, also known as gypsy style. It didn't have to be Halloween for her to prefer flowing handkerchiefed skirts, peasant blouses, big earrings, or noisy jewelry.
Natasha, The Psychic Lady was ideal party entertainment by her appearance long before she considered herself an Orlando psychic entertainer specializing in palm reading, tarot reading, or any of her other styles of readings. The curly-headed brunette was gypsyish in her attire, by the way she spiritedly danced, and in the way she took for granted her family's ability to predict or "just know." It wasn't until much later in life that she discovered just how unique her relatives gifts were.
She believes everyone is born with  intuition or instincts. Often people will say they "just know" or "feel it in their gut." What makes her stand out is that she chooses to be open, receptive, and trust in those abilities that others may forsake. Contrary to what many people think, or want to believe, she doesn't read minds or know all there is to know about a person. As she is fond of exclaiming, "Can you imagine the sensory overload?"
"I LOVE WHAT I DO!" Natasha, The Psychic Lady proclaims! She believes her appearance and insights at an event elicits joy, revelations, hope, many hugs, and better understanding for the guests of who they are, and of those with whom they are in relationships. As party entertainment, she gets to wear spectacular costumes to suit any theme or color scheme (unless non-costuming is preferred), work in highly-decorated and elegant venues, meet interesting diverse guests, never get bored because no two events are alike, and receives positive reinforcement for her services. Are there better rewards for a friendly, outgoing personality's career choice?
She could recite her numerous appearances in TV shows, movies, radio, commercials, magazines and newspapers, and for thousands of corporate and social events, but knows  what will ultimately matter to you, her clients and guests, is how well she amuses, entertains, and WOWs at your event with her engaging, interactive, positive and humorous witty insights.