Corporate & Social Events, from Parties to Trade Shows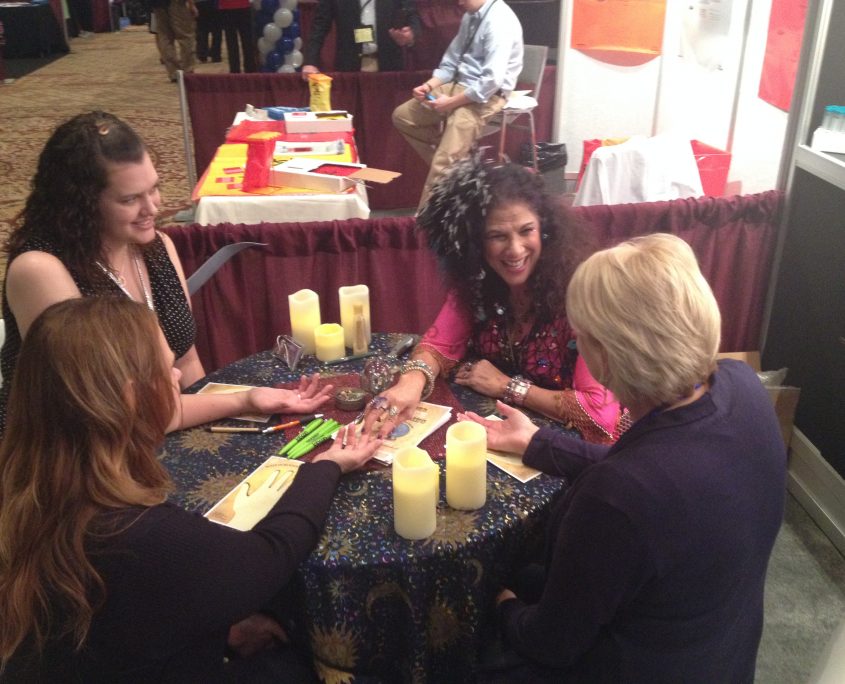 There are no limits to the imagination when it comes to planning a party, trade show booth, awards ceremony, product launch or banquet when your aim is to elicit from your clients the "WOW" response. Getting your special guests to utter "WOW" or "AMAZING" is precisely why you should hire Natasha, The Psychic Lady. She is that special combination of Extraordinary Performer in harmony with being a gifted psychic. Dressed in a dazzling costume to enhance your event's theme or company colors (or upscale Bohemian street wear if that's your preference), Natasha boldly goes where other performers may not dare to fully engage your audience. Although she caters her services to your function's needs, this witty psychic can greet your guests with enthusiastic warmth, get the party started by approaching them for a reading, or even be the first one on the dance floor accompanied by one of your guests to get that crowd moving.
Whether your corporate event is a convention gala at a theme park or hotel, an office party, trade show, product launch, or even on a bus as you transport your clients from one venue to another, Natasha, the Psychic Lady uniquely blends her skills to enhance your image while simultaneously entertaining your guests.
Trade show booths have never been the same since Natasha, The Psychic Lady first began offering her Pied Piper ability to both attract and retain attendees' attention. Her personality and dazzling attire may be the initial attraction, but it's her unique method of readings palms (individuals and small groups), tarot and handwriting that keeps your booth busy with entertaining current clients and enticing new ones.
Weddings & Bridal Events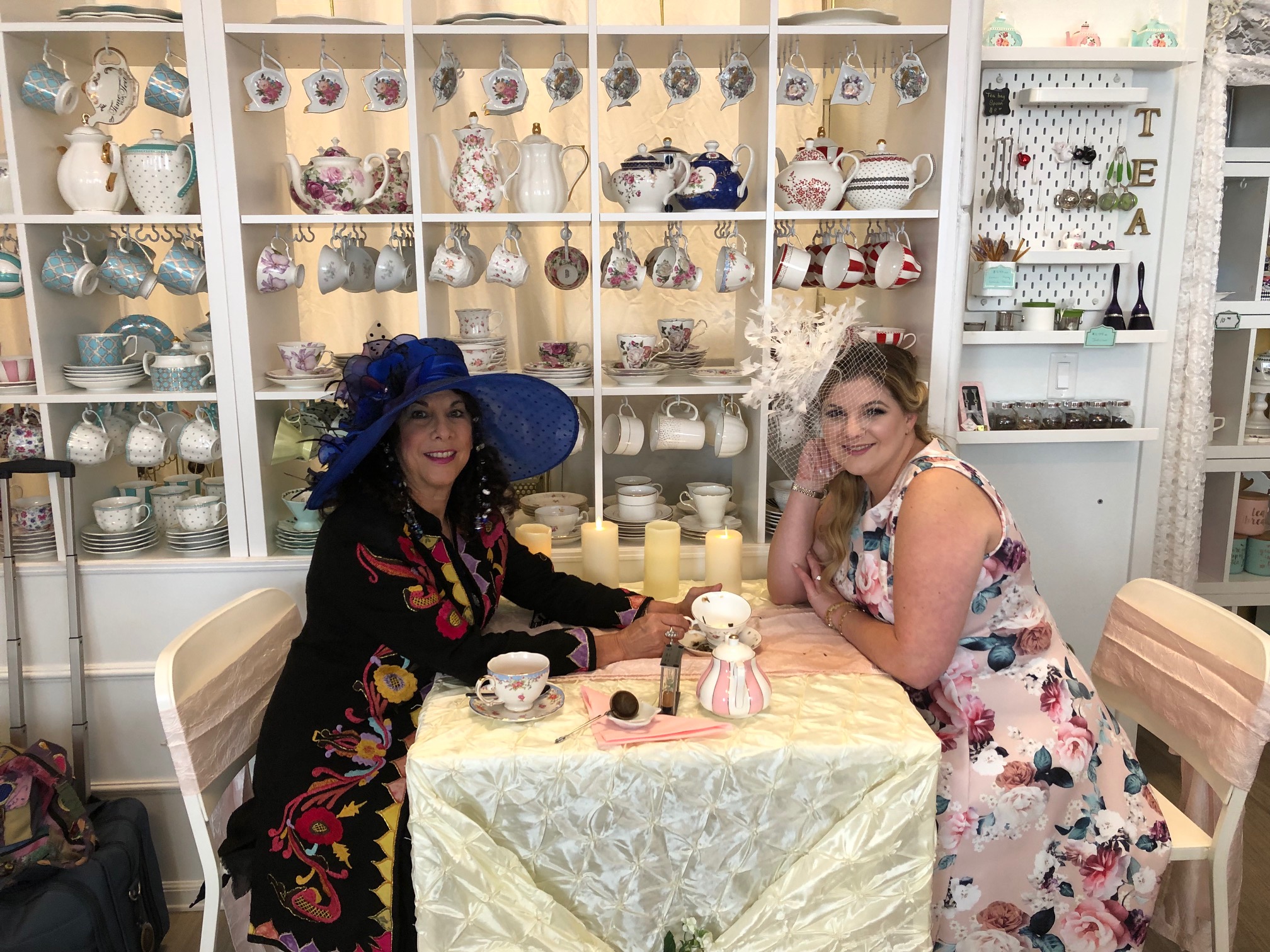 Bridal shower, bachelorette party, wedding reception. Are there any better occasions when guests anticipate good tidings and blessings? Remember the last time you really had fun at one of these bridal or wedding events? If you do, then there was likely something quite special created during the planning stages.
Orlando's Natasha, The Psychic Lady is the best solution to offering pizazz, fun, and excitement to a bachelorette party or bridal shower. Tired of the same old male stripper or party games? Natasha, The Psychic Lady, is the antithesis of anything old or blue… think of her as the pop star of psychic entertainment!
With her fabulous costumes to enhance your theme or color scheme, the Orlando psychic entertainer is there to amuse, enlighten, brighten and WOW your guests. Whether you want her to control the flow of the party or to enhance the event as special entertainment, Natasha, The Psychic Lady is there to please you, your vision for your event, and to provide happy memories. Options are plentiful, from the types of readings to the length of engagement with groups or individual readings. Let's discuss!
For extra spicy zip, and only if you have a really young-at-heart fun group of family and friends, ask about Natasha's original Spelling By Body Parts! This is a guaranteed method to get your bachelorette party or bridal shower guests to loosen up while laughing out loud!
Now think back to the last wedding you were at. Here you were, sitting at the wedding reception, not knowing when it's OK to sample the punch or grab a snack. The bride and groom and the bridal couple's respective families were posing for photos for what seemed an eternity. What were you and the other guests doing in the meanwhile?
If that conjures up an all-too-familiar situation you'd like to avoid for your special day, picture this interactive ice breaker offered exclusively by the Orlando psychic entertainer, Natasha. She strolls through the room, gathering families, couples, individuals or small groups together and engages them in a spirited, always positive reading. Palms and energy readings work especially well at these receptions. Young or old, this is the recipe for a stirred, but not shaken, audience.